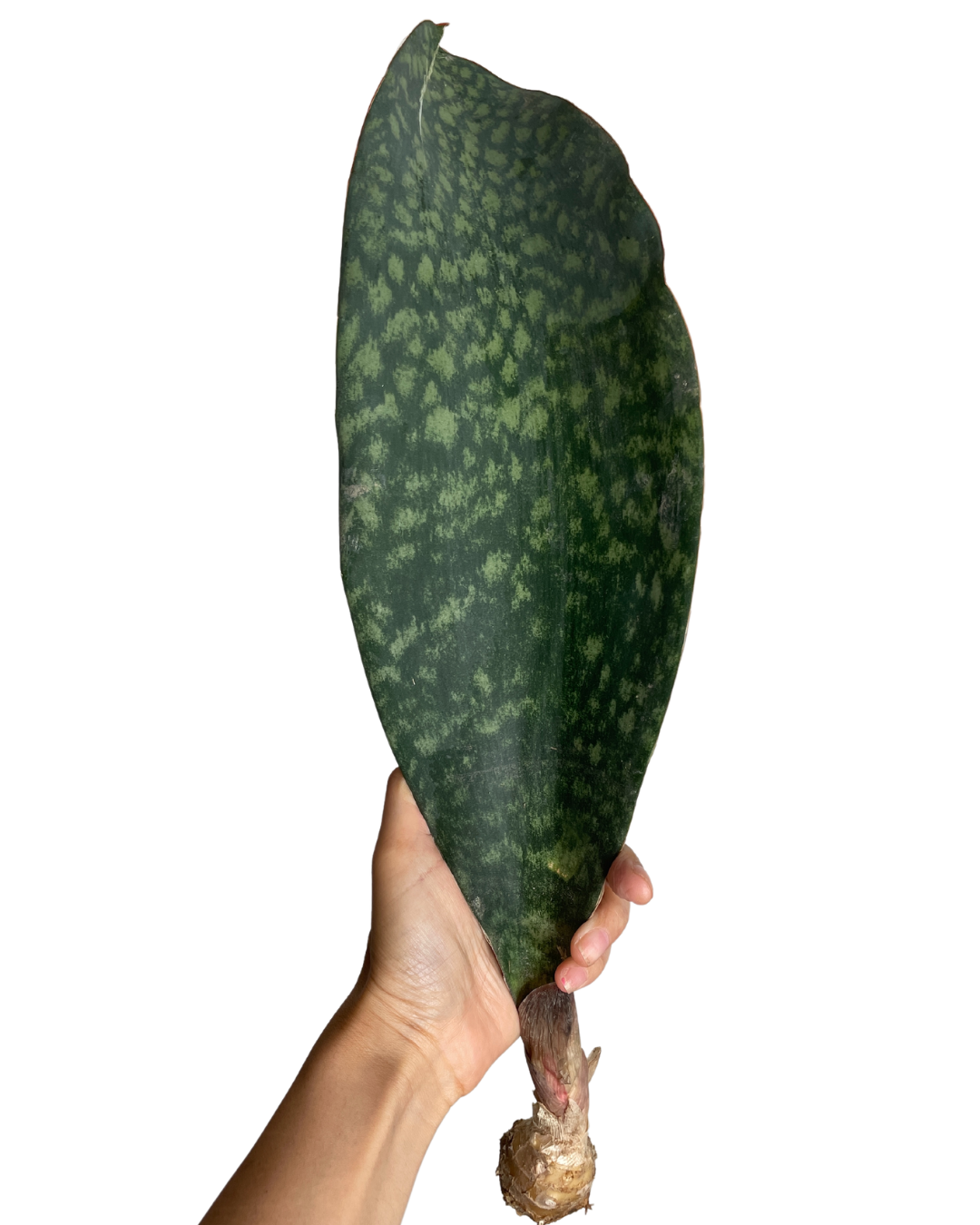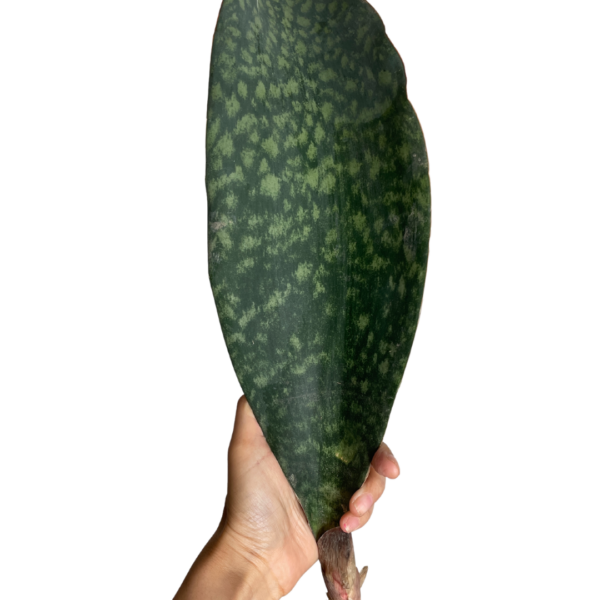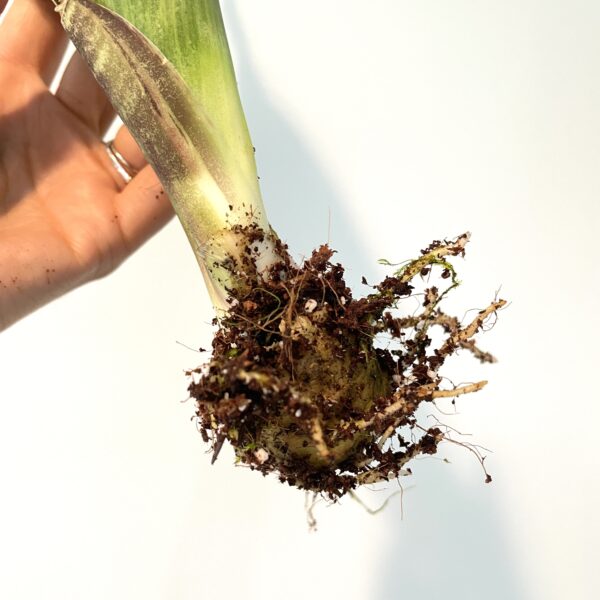 Whale Fin Sansevieria XL (Green)
This stunning plant is a Sansevieria Masoniana, also known as Whale Fin Snake Plant. This plant is actively growing roots , ready to be potted at home. The Whale Fin XL measures between 18″ to 20″ in length and is about 4-6″ wide.  A 6″ or larger pot is recommended for potting it.
These plants may have some cosmetic and superficial flaws that do not interfere with the health of the plant. Let me know if you would like more photos, I will be adding them to story highlights on instagram as well.
Care instructions
Bright light is best to make them grow faster.
Use a very light and fast draining mix, like cactus soil with extra perlite, or regular soil with perlite or pumice.
Water as soon as the soil dries.
Roots should start growing between 3-5 weeks.
Out of stock