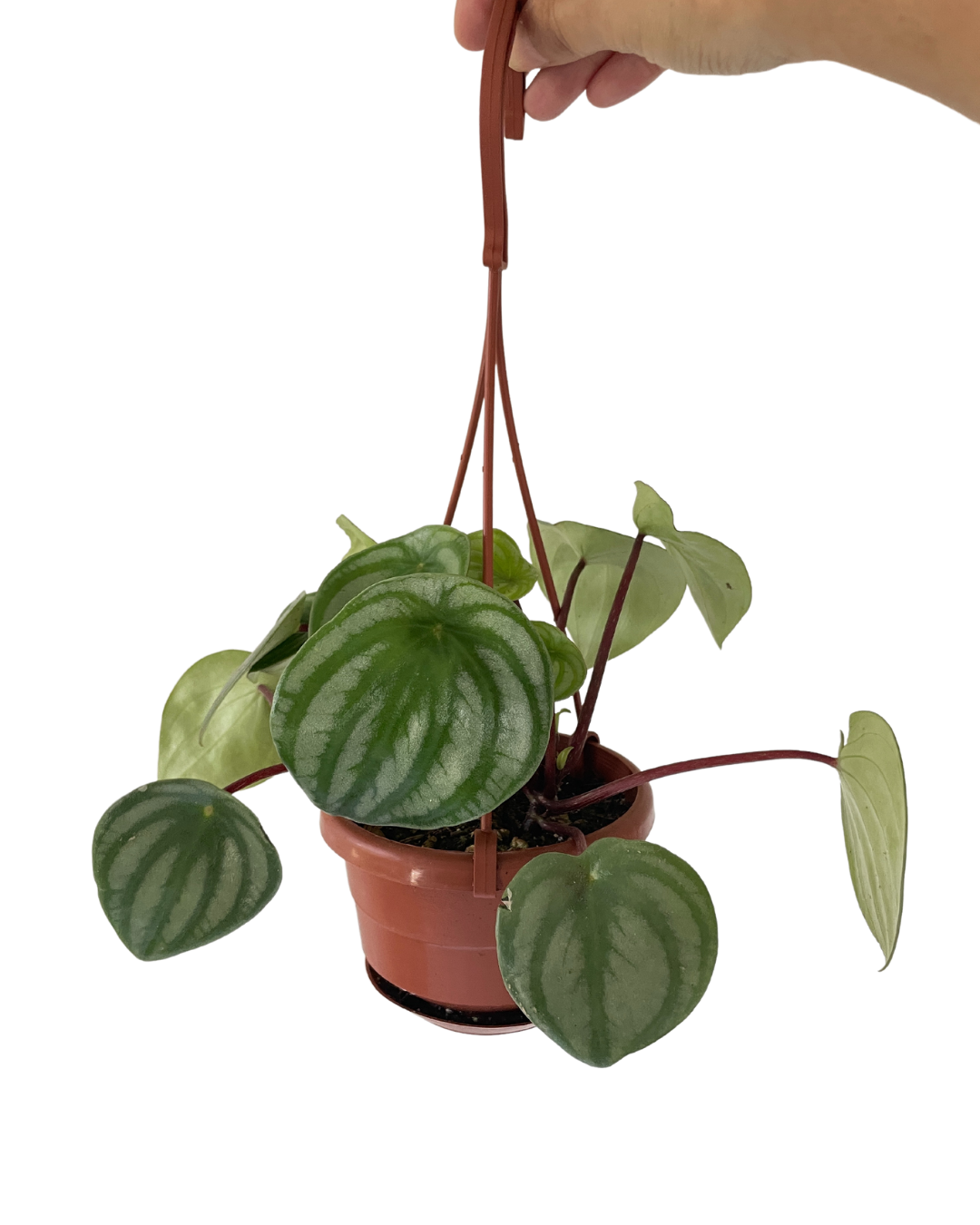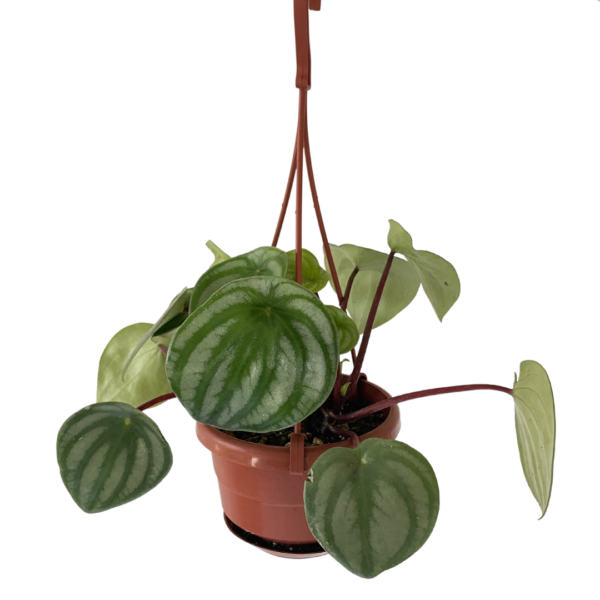 Watermelon Peperomia Basket
Lovely plant with striking "watermelon" foliage. This Peperomia has very unique foliage which looks just like the rind of a watermelon. Very rubbery leaves with beautiful shades of green.  Very easy plant to grow indoors, near a bright window.  It enjoys indirect light and watering when the soil has dried.
You will receive a plant in a plastic hanging basket like in the photo.
Out of stock