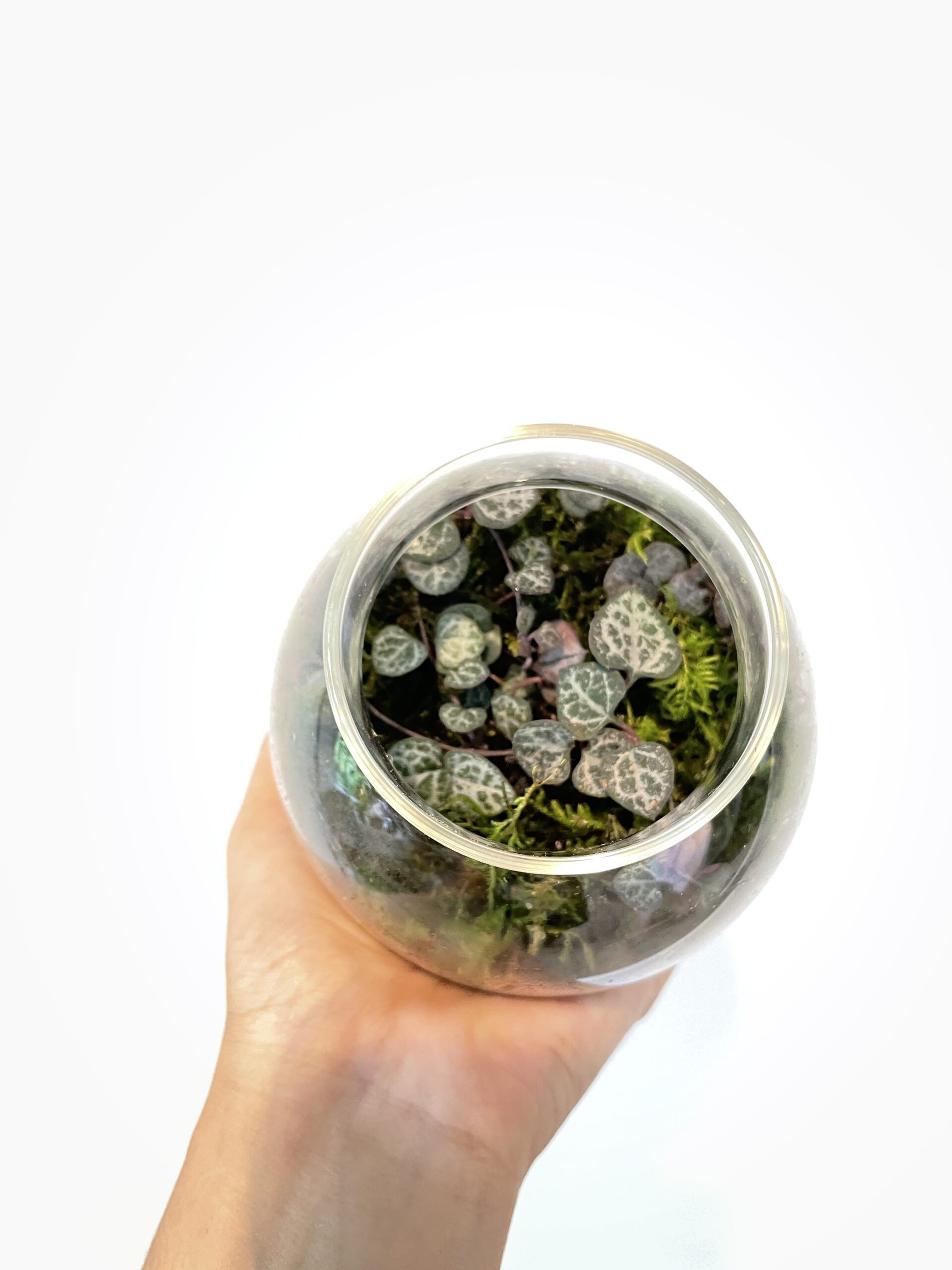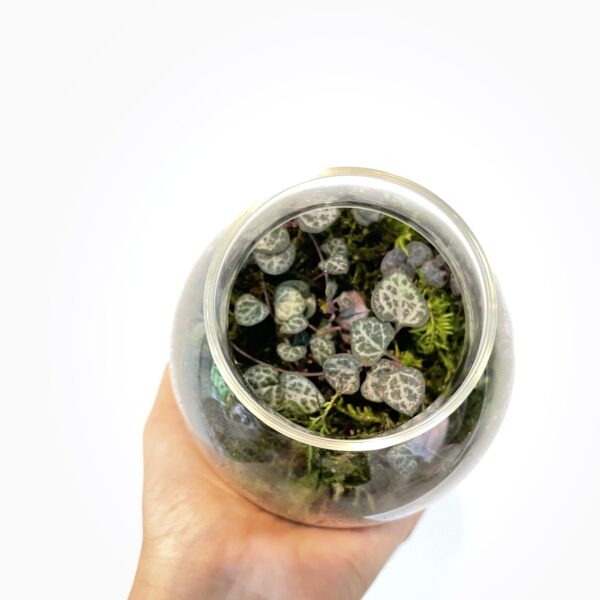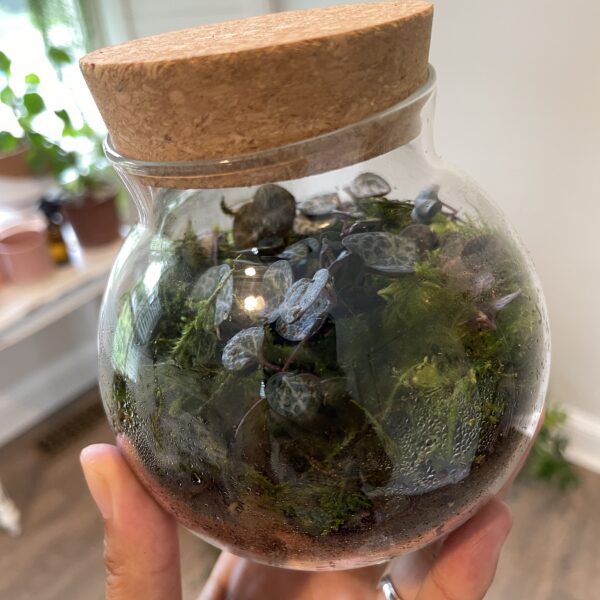 Strings of Hearts Terrarium
Adorable little  terrarium for growing your own plants. This terrarium will have everything you need to grow your own variegated string of hearts. For more information on how they look, check out some of my instagram.
Air out once a week. For watering spray water only when moss is dry and there is not condensation (most likely once every 2 or 3 weeks)
You will receive:
A  Borosilicate Glass (BPA & lead free) jar is 17 oz / 500 ml (Approx 4.1" x 2.16")
Set up with horticultural charcoal for the bottom, pebbles, peat or coco coir soil mixed with bark, moss and rooted regular string of hearts
This terrarium comes prepared.
Out of stock
Strings of Hearts Terrarium on Instagram
Want to share your instagrams of you with your Strings of Hearts Terrarium? Use the #glassjar hashtag.