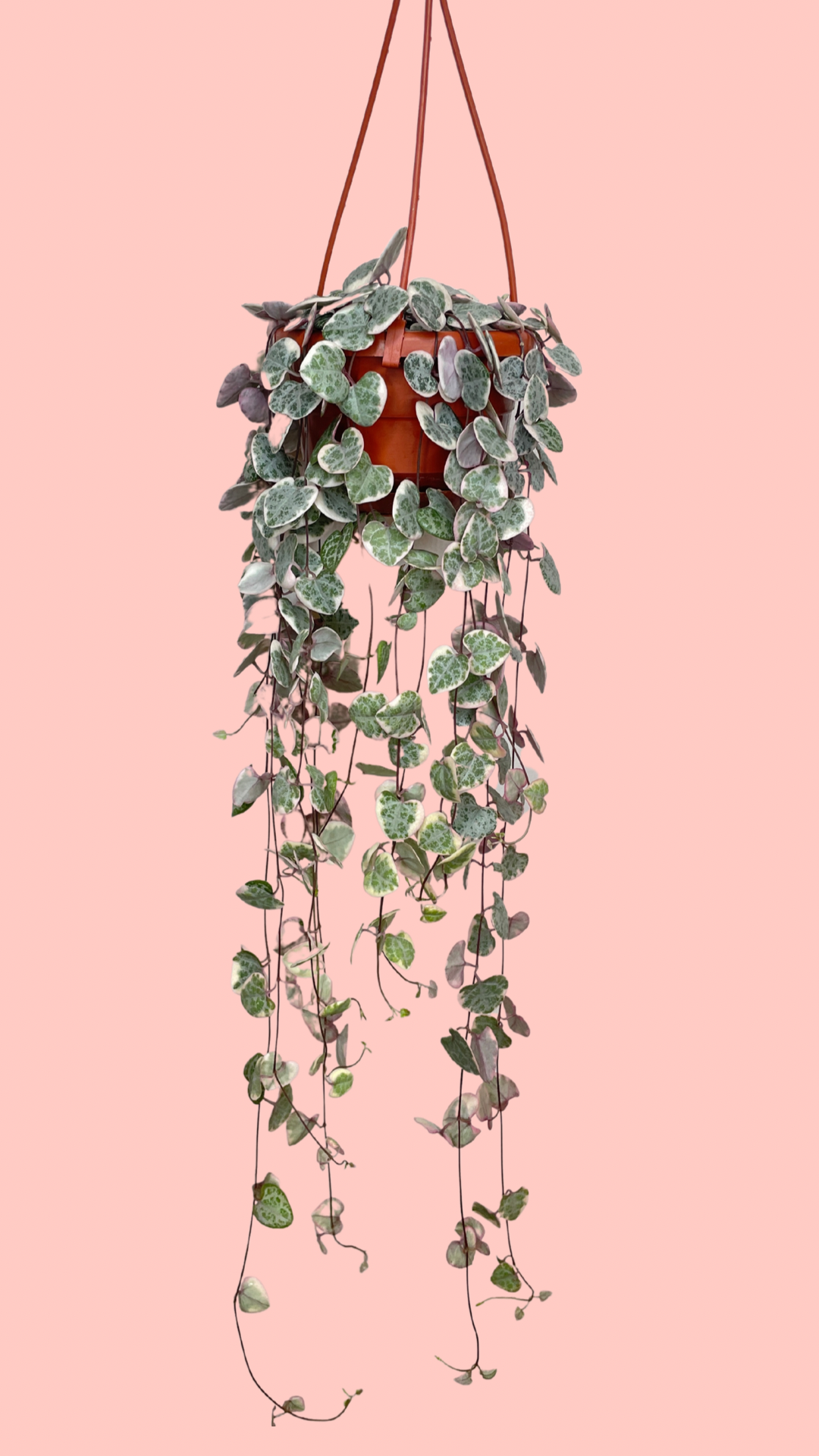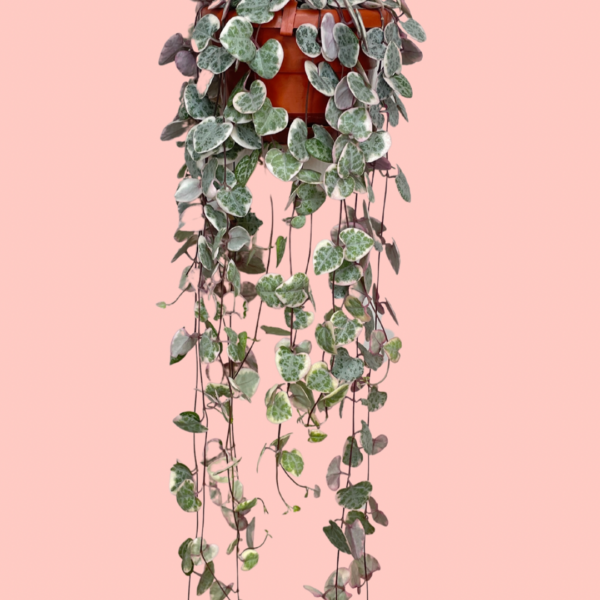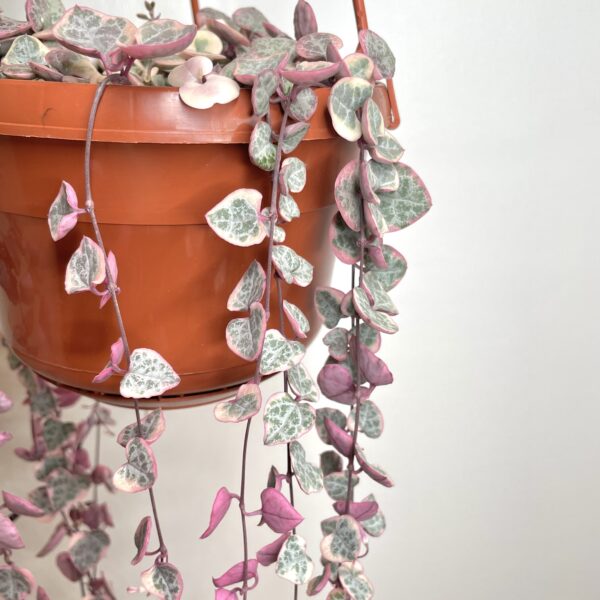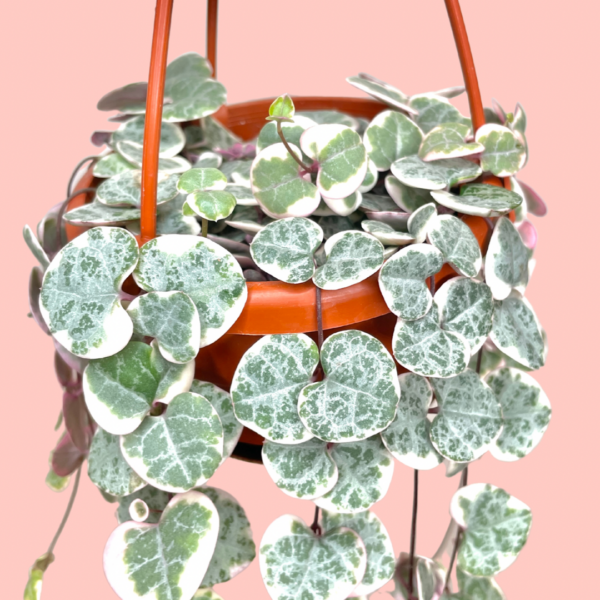 String of Hearts Variegated HB
Beautiful, established and mature String of Hearts with Pink and white variegation. You will receive one plant with many tubers and strings measuring a minimum of 21″ in length. All plants have a full top and numerous strings that you can keep growing or you can start your own propagation of this beautiful plant.
The SOH variegated will need bright light and some warmth to stay healthy  and thriving.  It is recommended to only repot once the plant has been acclimated to your environment. This could take a week or more depending on where the plant will live.
The plants have been kept in a greenhouse where they have about 12 hours of indirect bright light and warmth.
The best way to water this plant is to fully soak it. Then, wait to water it until it's very dry and the planter feels light.
If the plant is very dry at arrival and the leaves a little shriveled, this is very normal. Just water it and it should perk up while acclimating.
Take a look at the Plant HERE
Out of stock