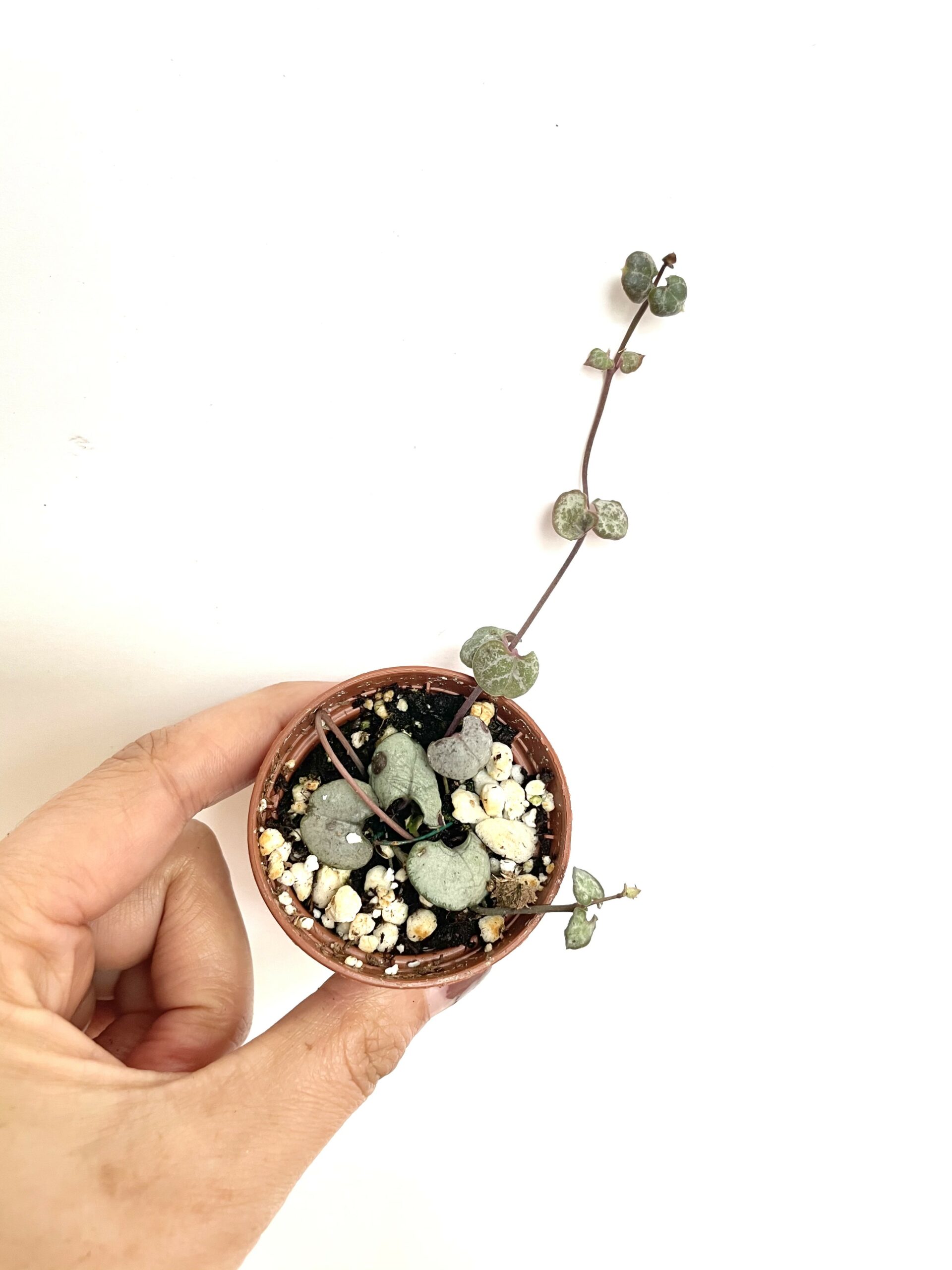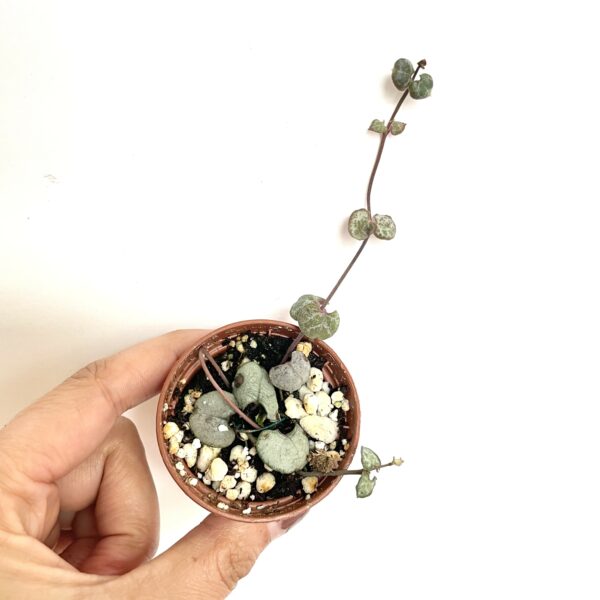 String of Hearts 2″ (Silver Glory)
$15.99
You will be receiving the plant in the photo.
This is a small plant growing in a 2″ pot. It is rooted and growing in a mix of peat soil with perlite. Please allow for the plant to acclimate to your space before repotting it since they are delicate due to shipping stress. Increase light and water as the plant gets used to your environment.
The plant has been growing with bright light for about 10 hours,  humidity of 50% and temperature of around 70 degrees.
Out of stock