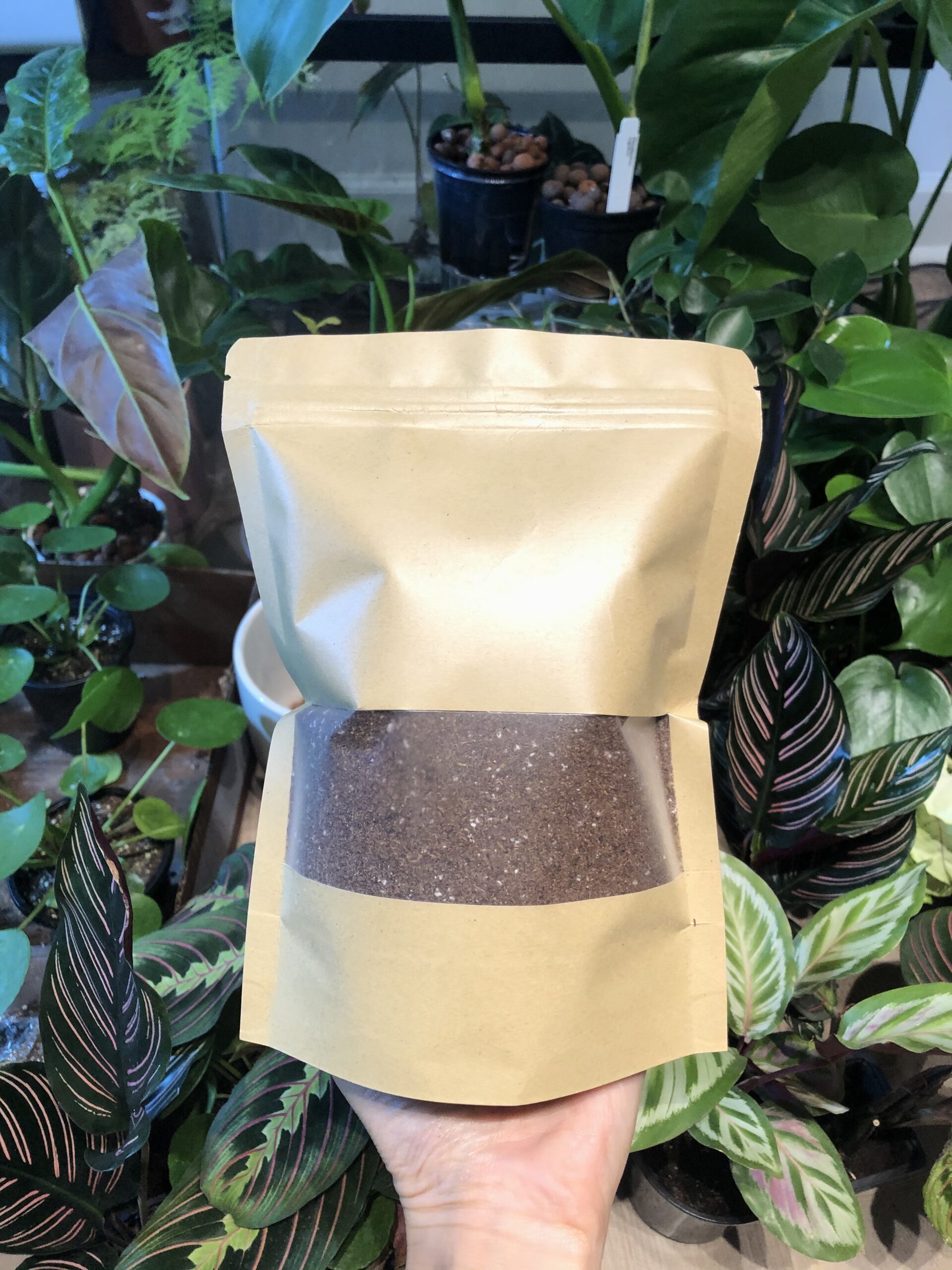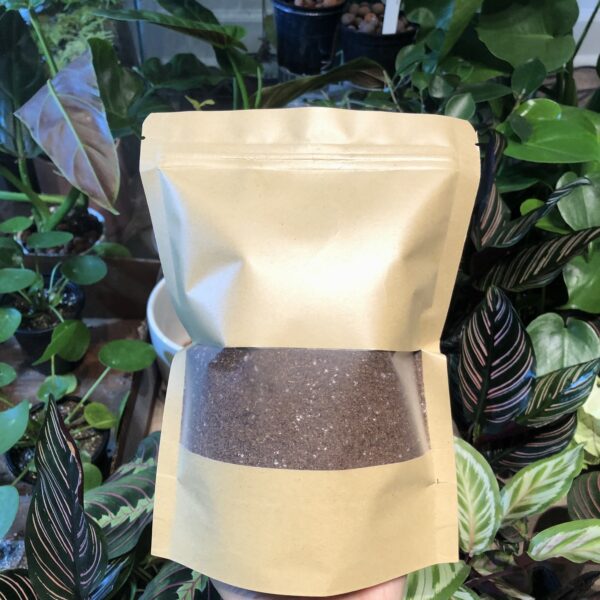 Soiled Planties Soil Mix Sampler
$3.99
This is the exact mix I use to grow my string of hearts, turtles, pearls, etc Basically all my plants. This package is 5.5 oz enough for 3-4 starter plants or two 4″ . Larger quantities for especial pricing available upon request.
For my monsteras or philodendrons I add orchid bark and for my cactus I add more perlite and/or sand.
This a high porosity growing mix for excellent aeration and drainage. Formulated for the cultivation of water sensitive plants and for winter planting.
Extra coarse grade sphagnum peat moss (85%)
Coarse perlite (15%)
Calcitic lime,
Dolomitic lime
Starter fertilizer with trace elements.
*Please read:
The plants are sent via USPS Priority service, insured up to $50. All plants are packaged with love and lots of padding to avoid any issues during transit. However, all plants can suffer cosmetic damages, breakage or stress during transit. I will do my best to pack the plant, but I cannot guarantee how USPS handles the packages. If you encounter damage in the plant due to shipping, please make sure you take photos and document everything (box and plant conditions)  in order to file a claim. 

Refunds will be handled on a case by case basis, up to 5 days after you have received the plant.

I am not responsible for damage due to weather or shipping handling. 

I ship from Maryland, so please consider the distance and check the weather in your area. This can affect the plant during transit.

We do not accept returns. But we will work with you to find solutions if there is an issue with the plant.

If your plant presents immediate root issues, please contact me as soon as possible.
Out of stock