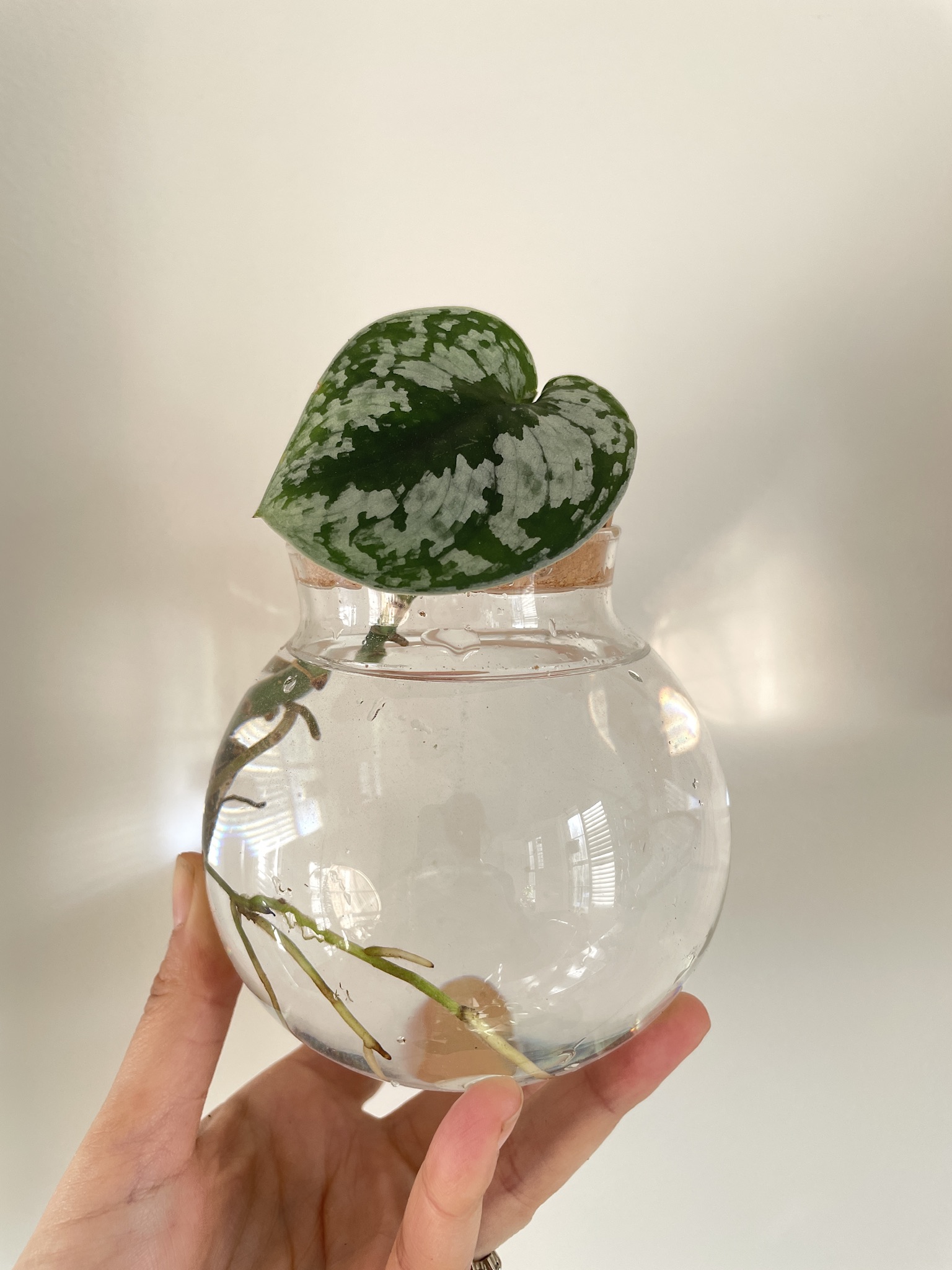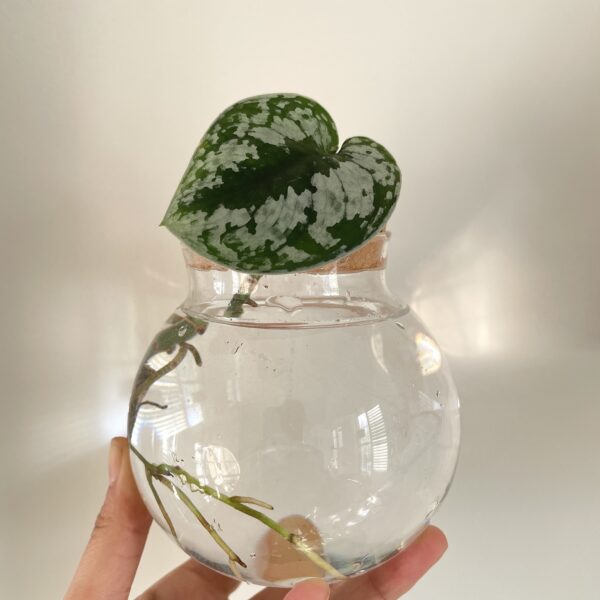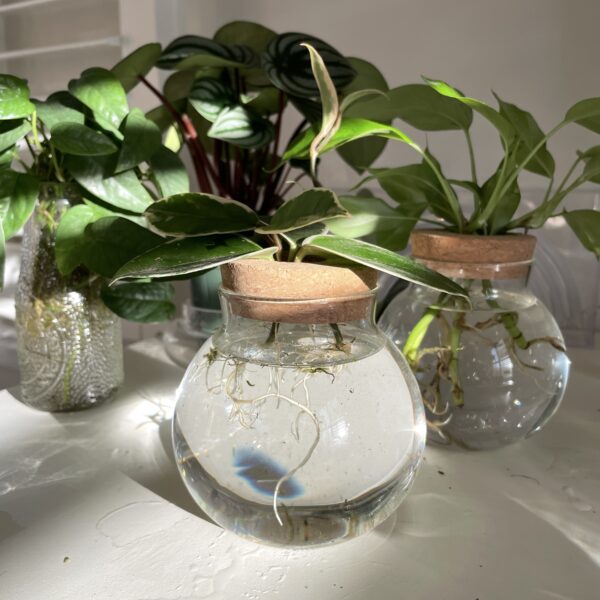 This lovely little jar is the perfect decor for your propagations.
You will receive one glass jar with 1 cork top and your choice of propagation (some are rooted and other are unrooted).  Propagations are subject to availability, so if one is sold out, it can be replaced by another.
Propagation options:
Hoya Carnosa Queen
Rhaphidophora Tetrasperma
Cebu Pothos
Hoya Linearis
You can send your choice in the little message box at checkout.
Material: made of food grade glass and the lid is cork. 

Capacity: 500 ml (17 fl oz); Size: 10cm /3.93inch (height)
Out of stock
Propagation Hydro Vessel on Instagram
Want to share your instagrams of you with your Propagation Hydro Vessel? Use the #glassjar hashtag.