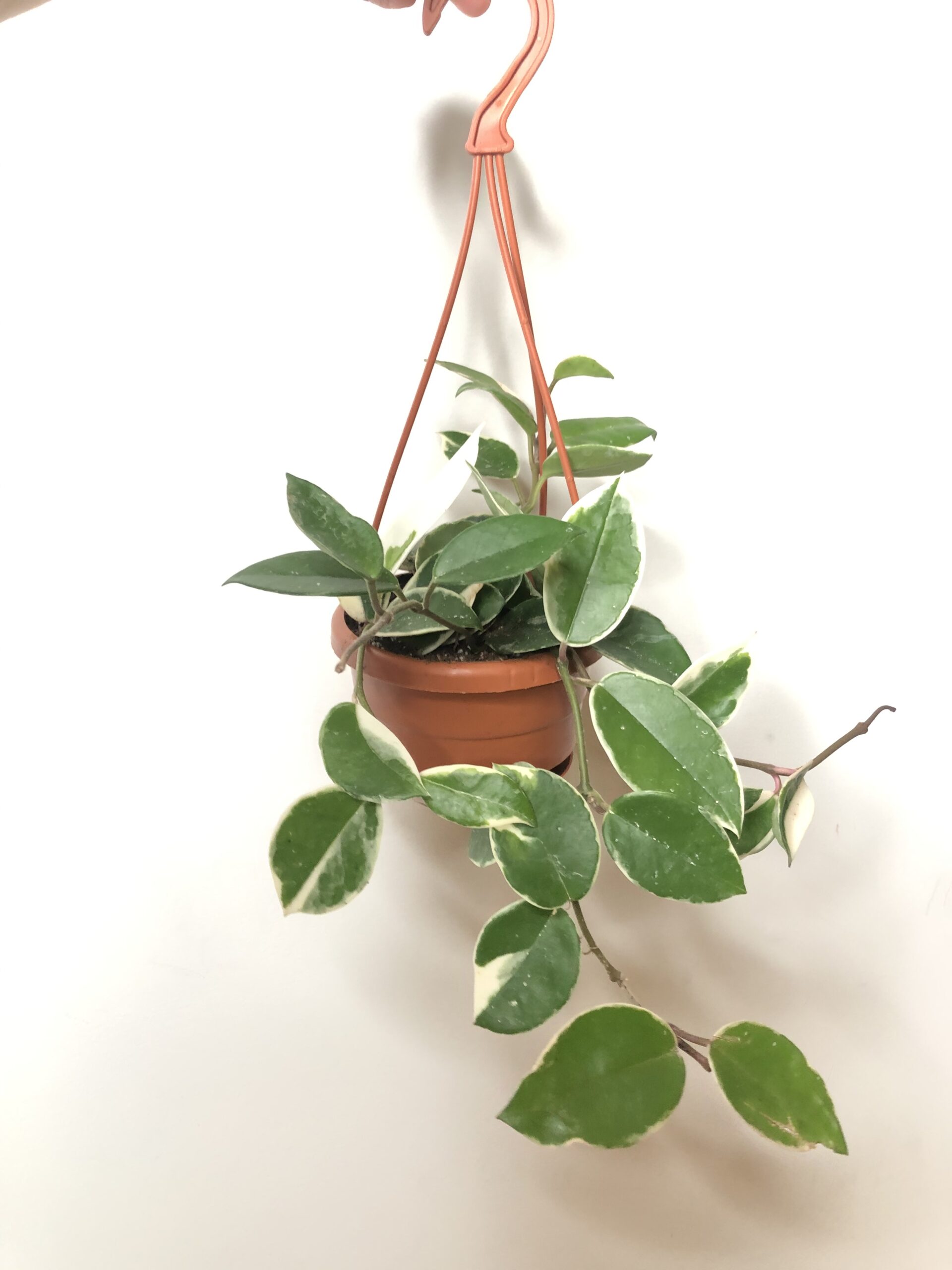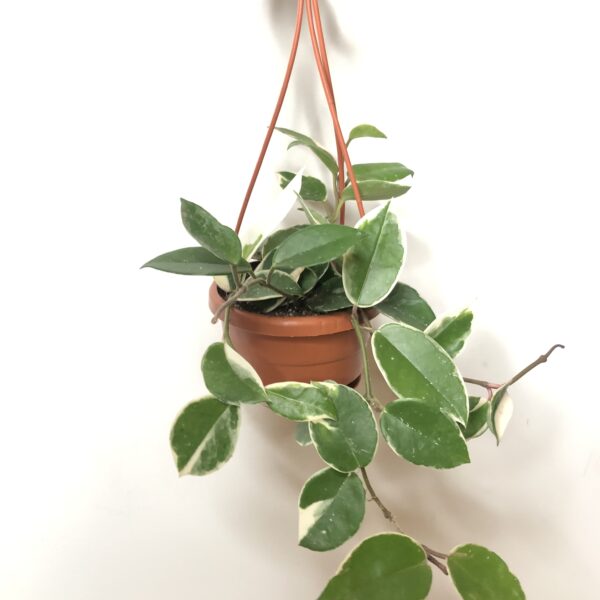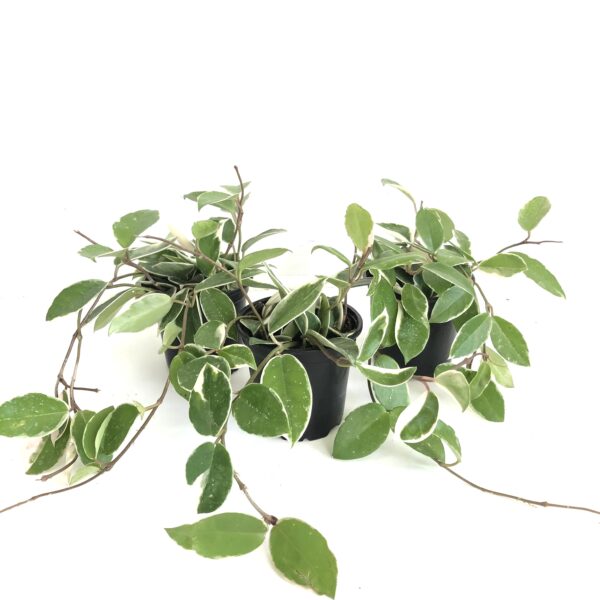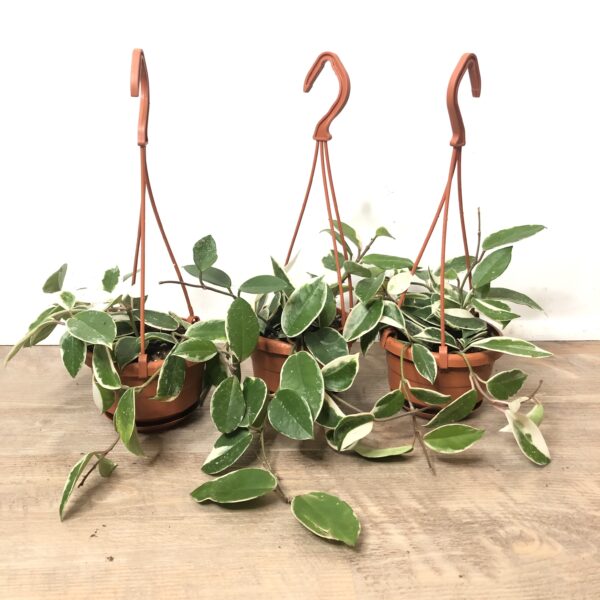 Hoya Carnosa Krimson Queen with Basket
$16.99
These Hoyas are growing beautifully in this 4″ terra-cotta color hanging baskets. Ships semi bare root. Baskets are included.
You will receive a longer 4″ plant .
Hoya Care Tips:
Hoyas need bright, indirect light
The lower the light, the slower they will grow.
Hoyas need  bright light to bloom indoors.
keep it away from hot, sunny windows & direct afternoon sun
Hoyas aren't technically succulents but are succulent-like.
It's better to underwater them than to over water.
Out of stock