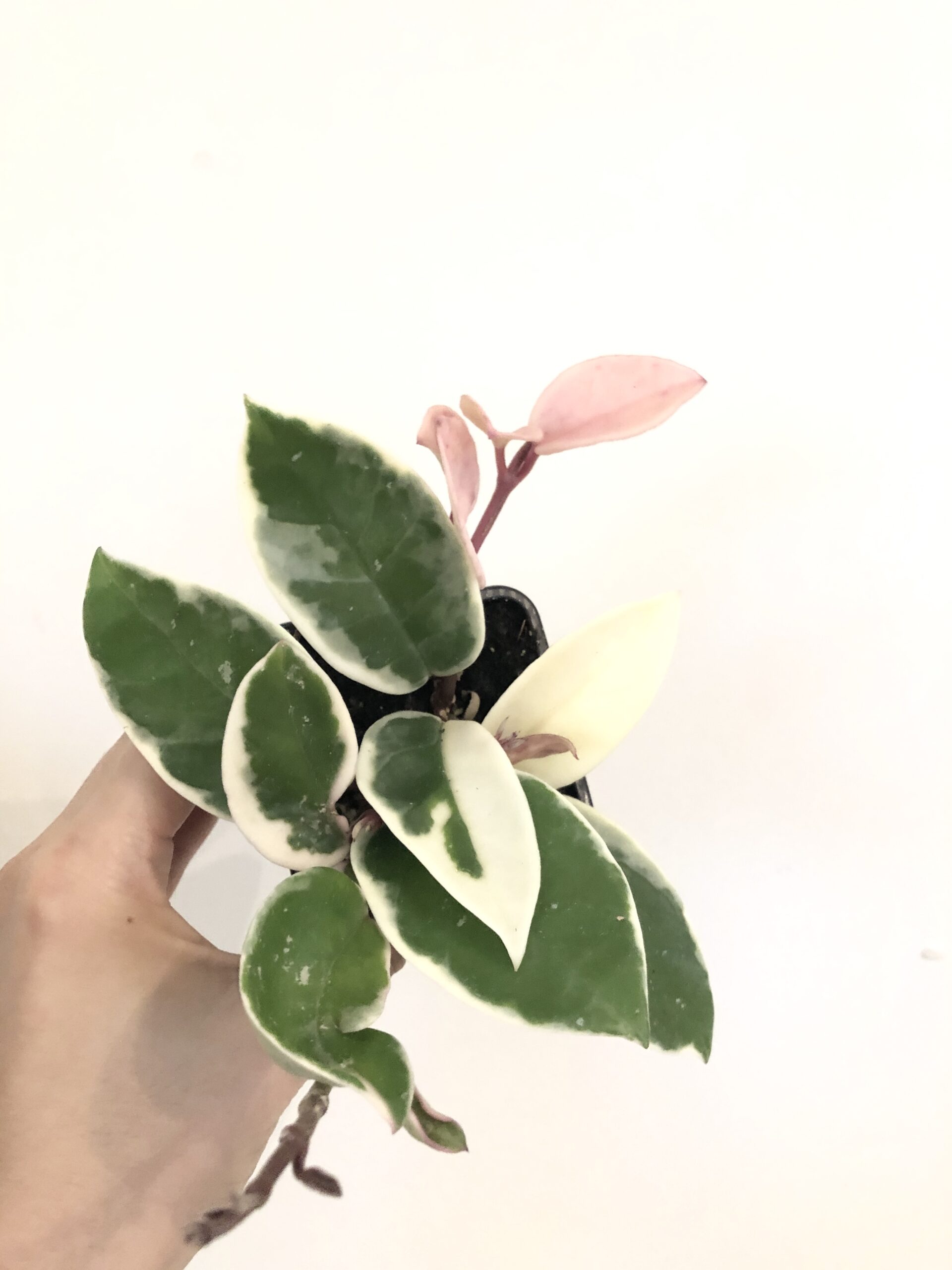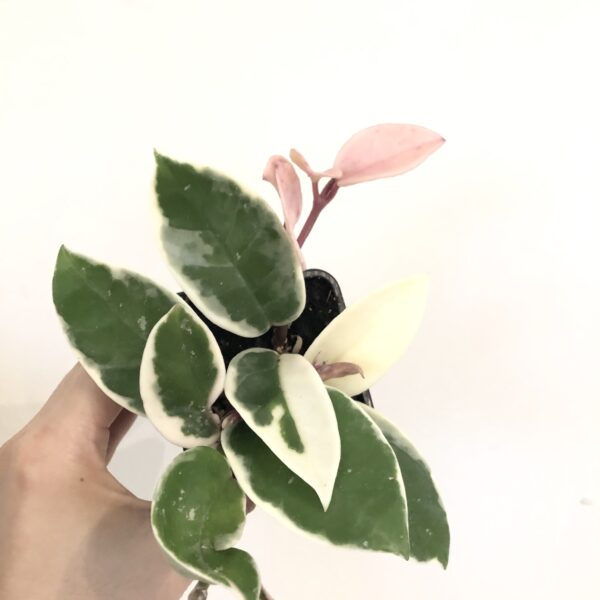 Plant: Hoya Carnosa "Krimson Queen" 6
$12.99
Ships semi bare root.
Currently planted in a 3″ growers pot. This is the exact plant you will be receiving.
Hoyas need bright, indirect light.
The lower the light, the slower they will grow.
Hoyas need  bright light to bloom indoors.
keep it away from hot, sunny windows & direct afternoon sun
Hoyas aren't technically succulents but are succulent-like.
It's better to underwater them than to over water.
Out of stock