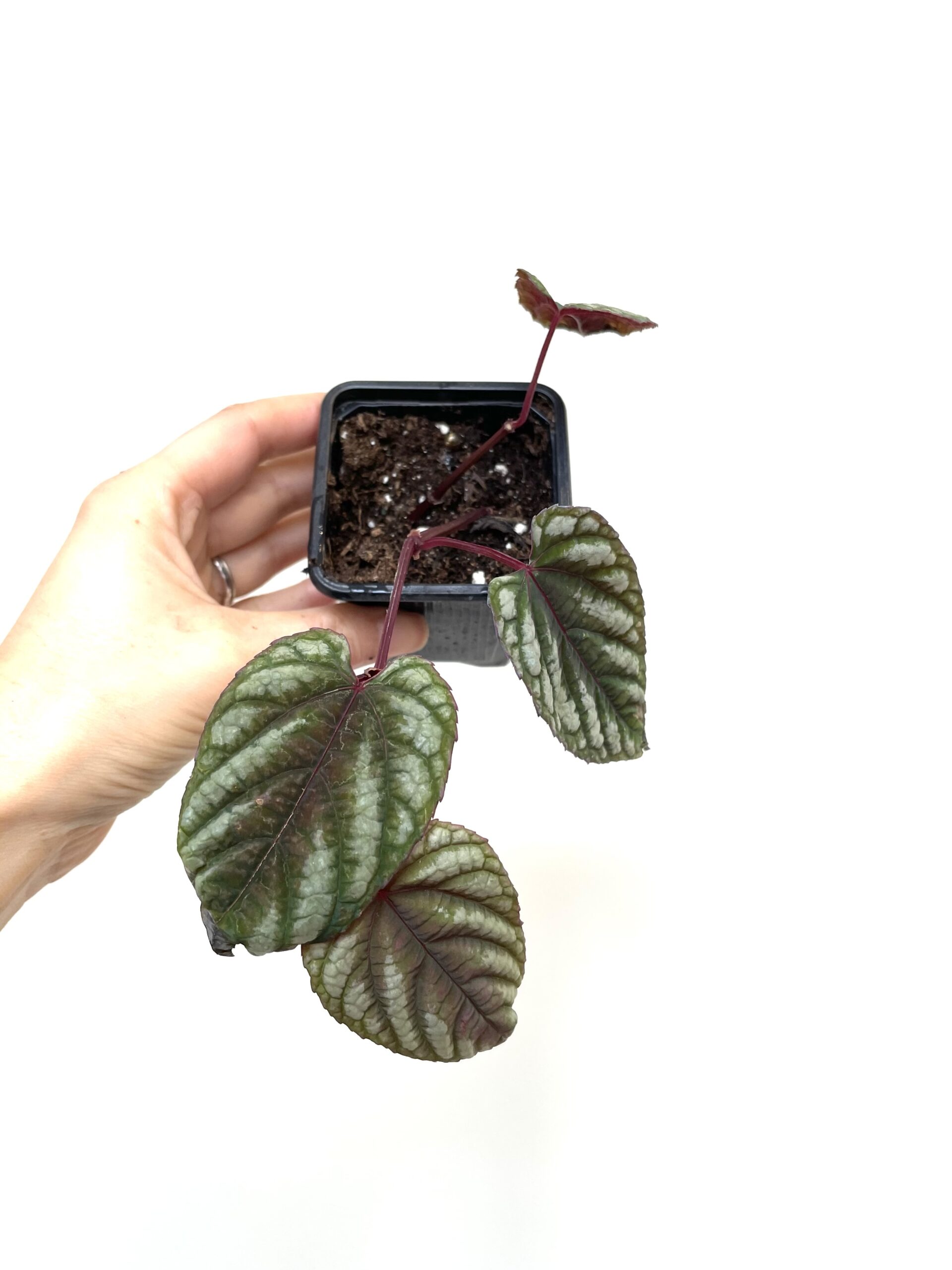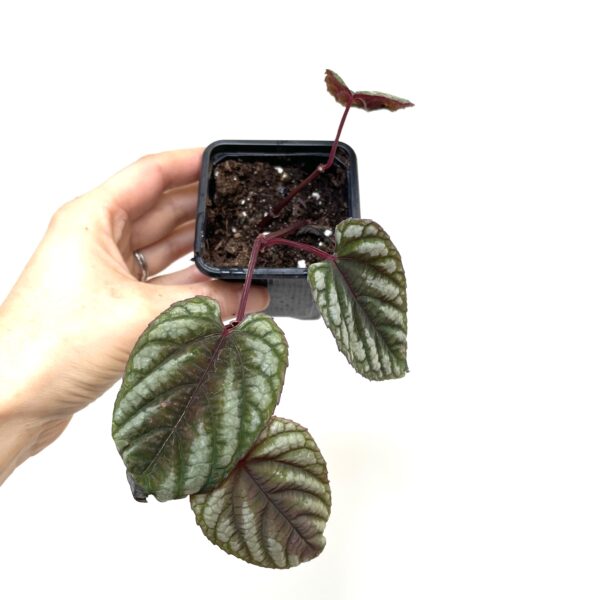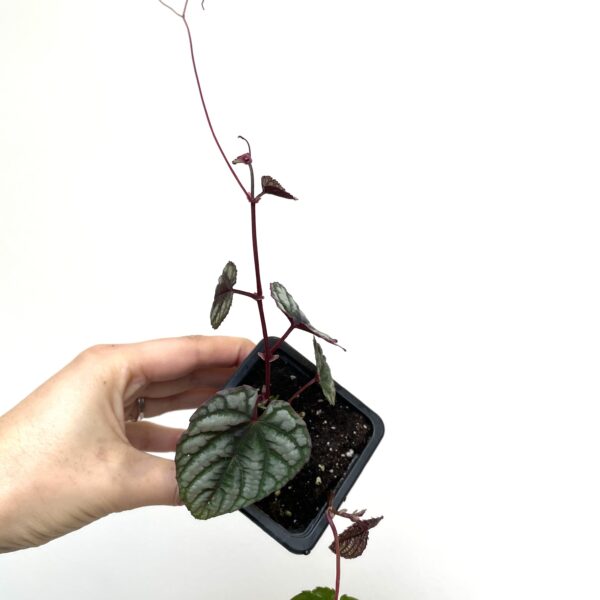 Plant: Cissus Discolor 3″
$15.99
Also called Rex Begonia Vine. Lovely trailing plant with amazing foliage. This is a fully rooted  3 " plant, currently growing with 50% – 65% humidity, indirect light and the soil should be watered as soon as it dries.
You will get one of the plants from the photo.
Ships semi bare root.
Out of stock