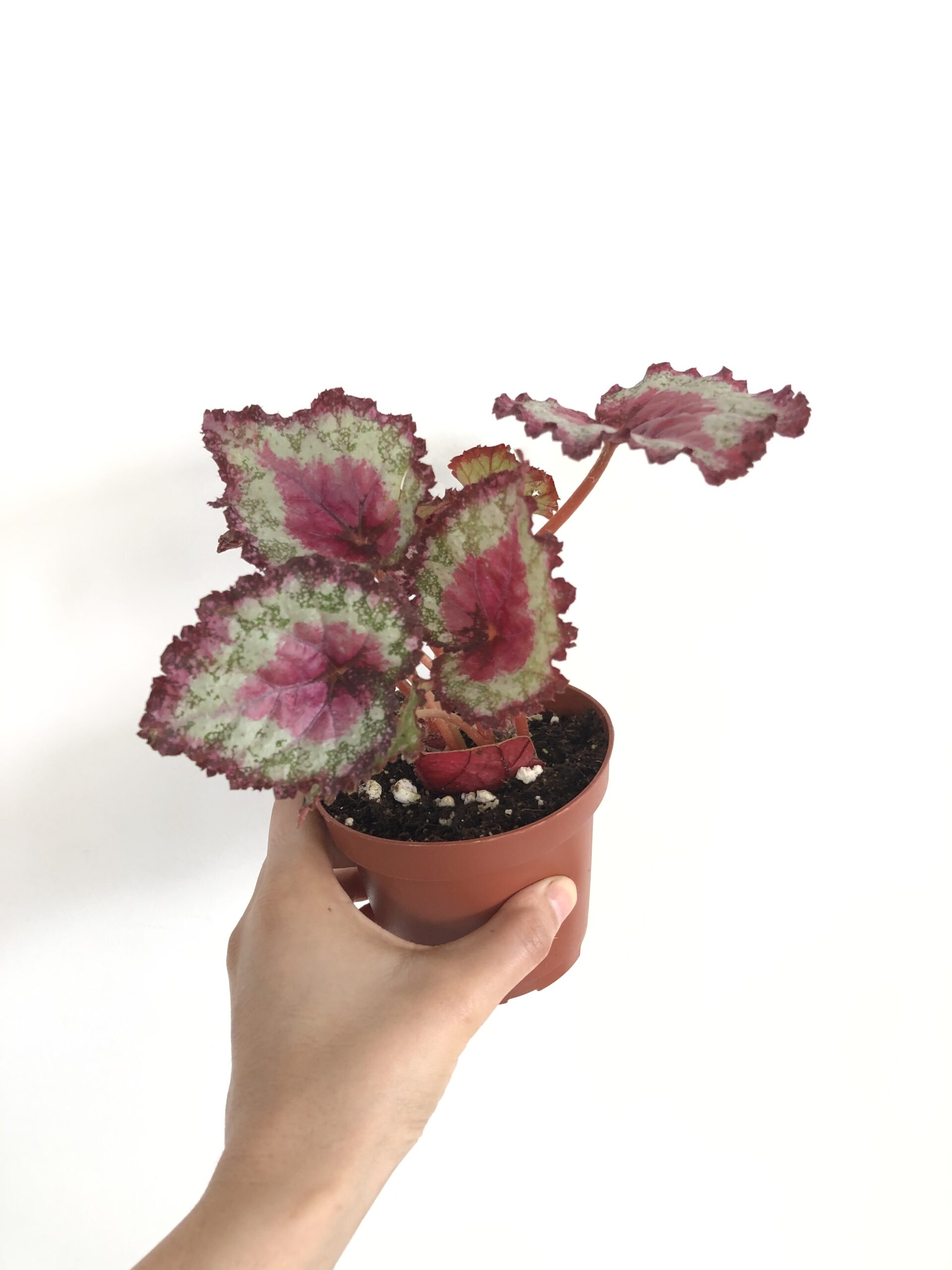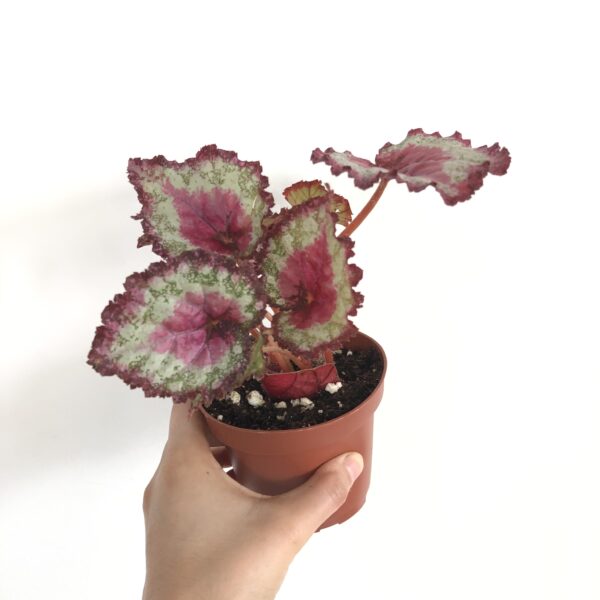 Plant: Begonia Rex Variety 3
This plant is in a 4" planter but ready to be sized up.
A Begonia Rex plant needs plenty of bright indirect light but no direct sun.
Allow the top 50% of the soil to dry out before you water. Begonias like to be evenly watered but hate being over-watered.
Begonia Rex plants like average to warm temperatures and are sensitive to temperatures below 60° . The leaves can be damaged by large temperature changes.
Ships semi bare root.
*Please read:
The plants are sent via USPS Priority service, insured up to $50. All plants are packaged with love and lots of padding to avoid any issues during transit. However, all plants can suffer cosmetic damages, breakage or stress during transit. I will do my best to pack the plant, but I cannot guarantee how USPS handles the packages. If you encounter damage in the plant due to shipping, please make sure you take photos and document everything (box and plant conditions)  in order to file a claim. 

Refunds will be handled on a case by case basis, up to 5 days after you have received the plant.

I am not responsible for damage due to weather or shipping handling. 

I ship from Maryland, so please consider the distance and check the weather in your area. This can affect the plant during transit.

We do not accept returns. But we will work with you to find solutions if there is an issue with the plant.

If your plant presents immediate root issues, please contact me as soon as possible.
Out of stock