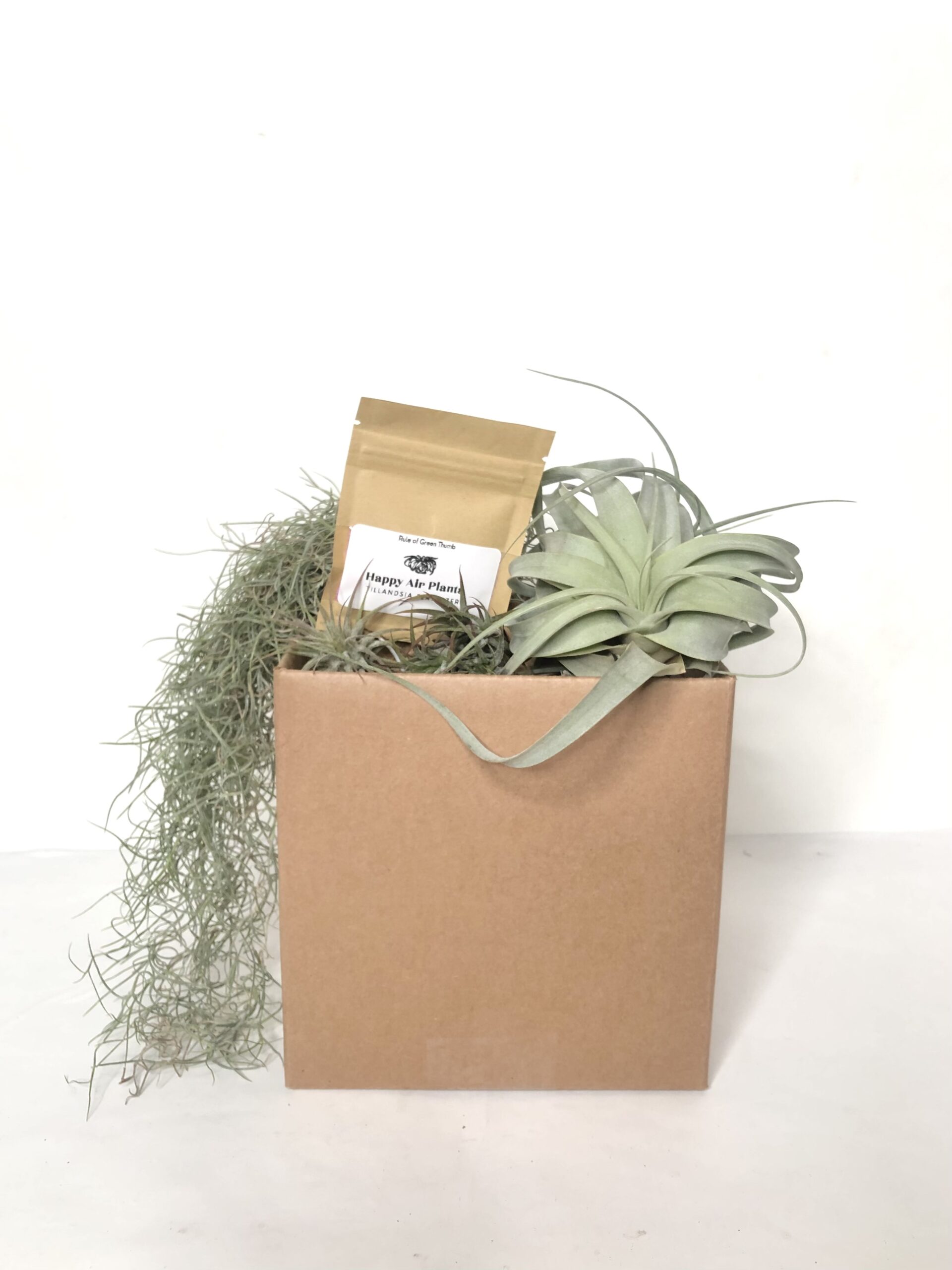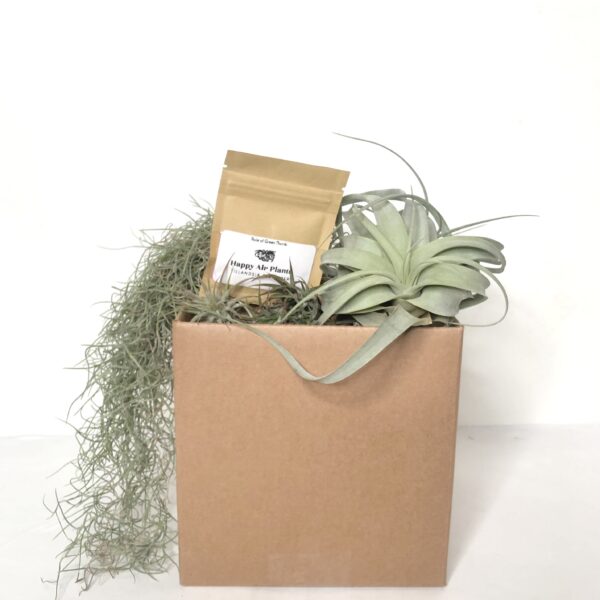 This air plant set includes the most popular Tillandsias. Perfect to get you started with these unique plants, or they can also be the perfect gift to a plant lover.
This set includes:
1 Xerographica pup
1 clump of Uneioides (Spanish Moss)
1 small Ionantha
1 Tillandsia Fertilizer powder  enough to mix 12 gallons.
Add a gift box
Instructions of care in this blog article
Out of stock