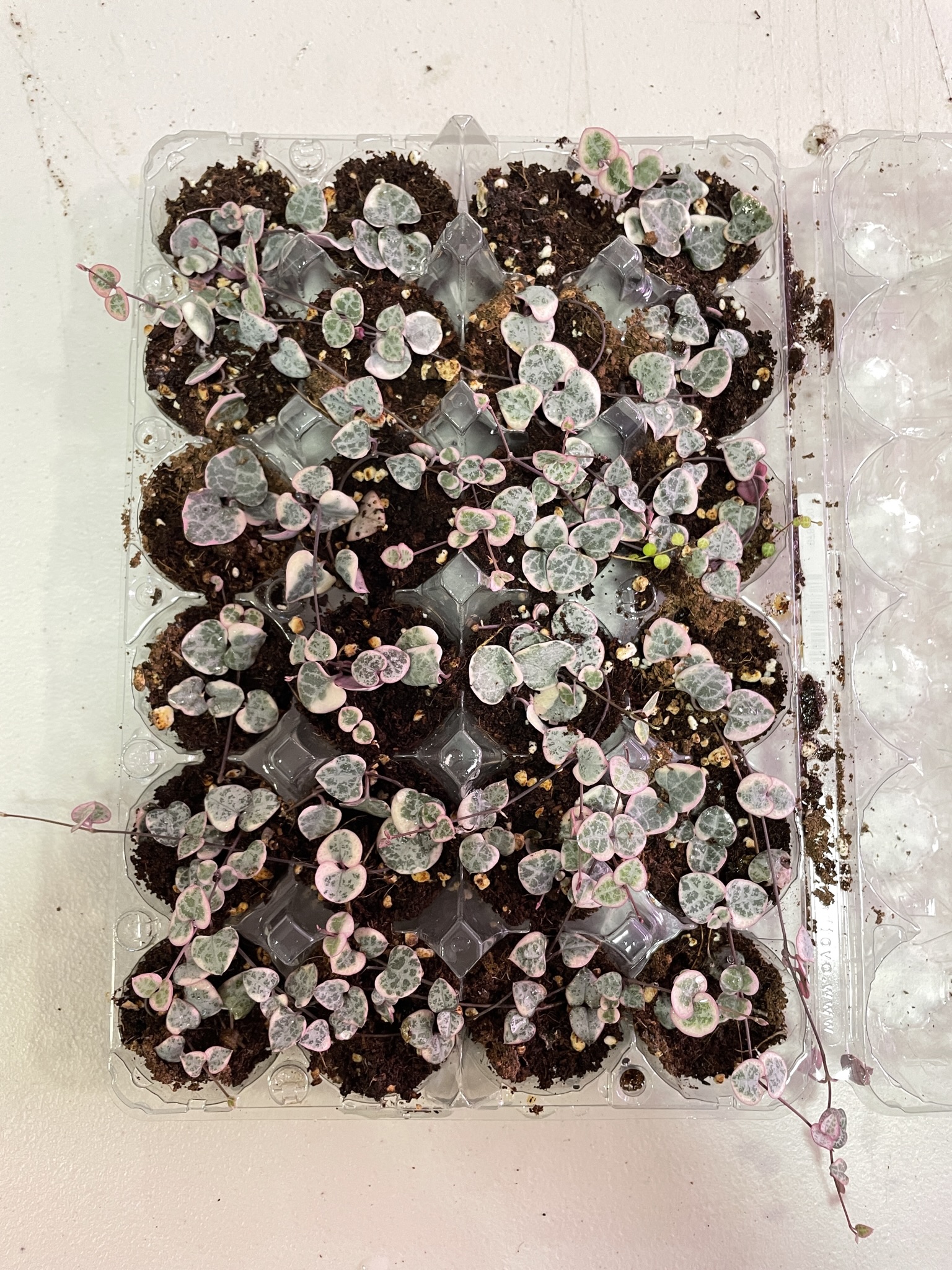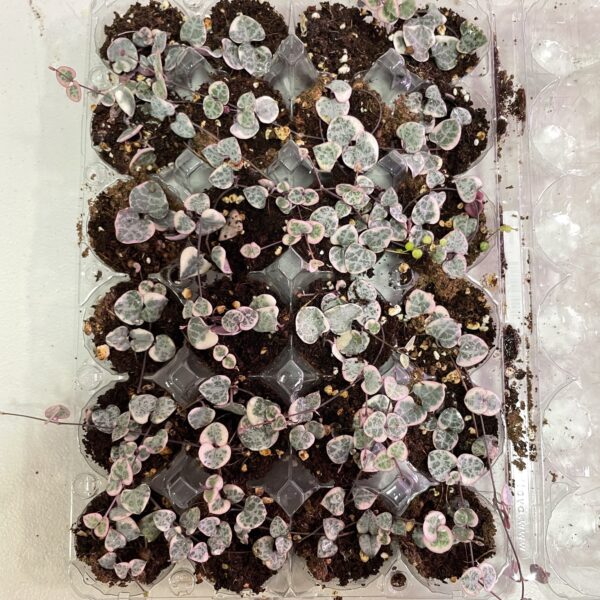 String of Hearts Pink Variegated Propagation Box
$35.99
Beautiful and rare variegation of String of Hearts. These plants have been growing in my home greenhouse with 10 hours of bright light and about 75  degrees warmth. Let the plant acclimate to your home before transplanting it to a different planter or soil. 
You will receive the propagations in the photo. The propagations are rooted and with some starting growth.  Perfect plant for propagation projects. The plant can be repotted to a larger planter once it's acclimated to your home.
Due to shipping concerns, you will receive the same propagations in a different plastic box that is more suited for shipping.
This ceropegia woodii variegata likes bright indirect light, and you should treat it like a succulent for their watering needs. You can bottom or top water it. All care will always depend on your own environment.
Out of stock