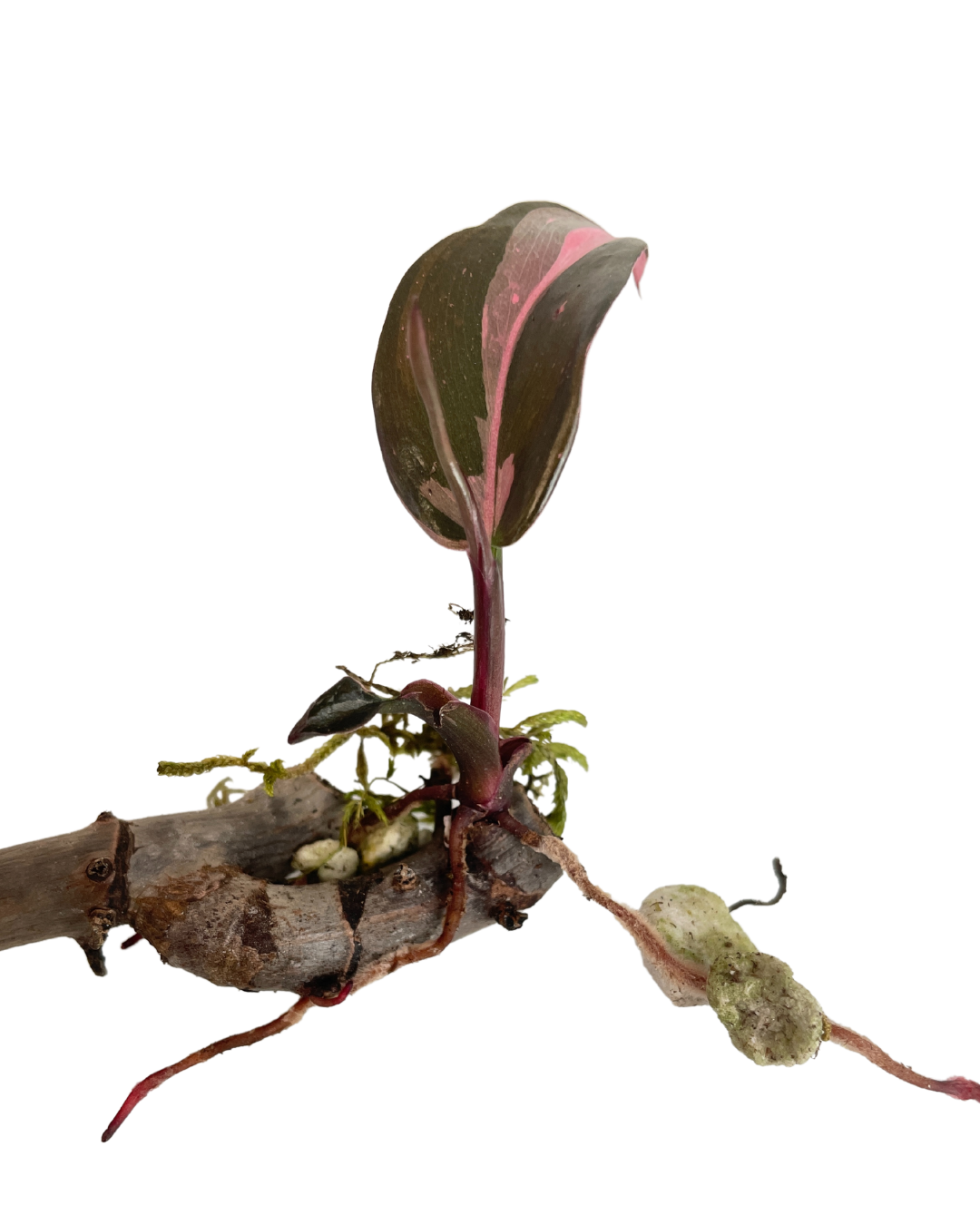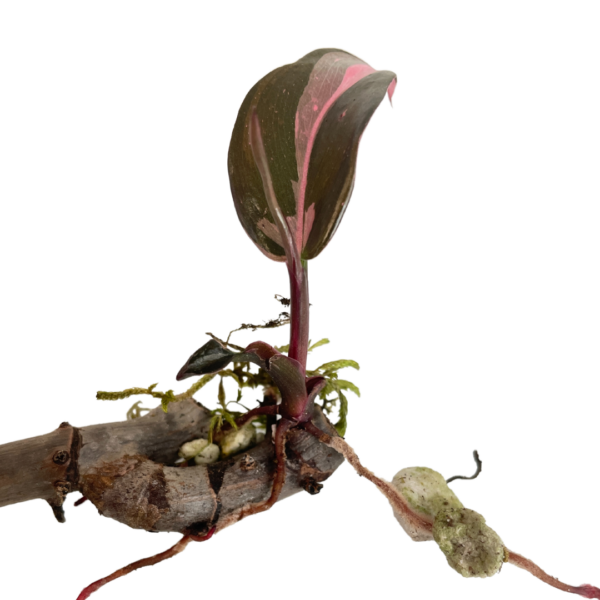 Pink Princess Philodendron Rooted Stick B
$69.80
This stick was growing with high humidity and 10 hours of bright light. The stick is rooted, actively growing 2 larger leaves with pink variegation and one smaller one popping. Photo is from 2 weeks ago so the plant is larger now.
 When your plant arrives, avoid placing it in direct or very bright light.
Please allow your plant to acclimate to its new environment and wait at least 3-4 weeks before repotting. In the meantime keep it with moist moss.
Please research the care needs for this plant and growing of a stick propagation.
Pick up available in Frederick or Potomac, Maryland.
Out of stock