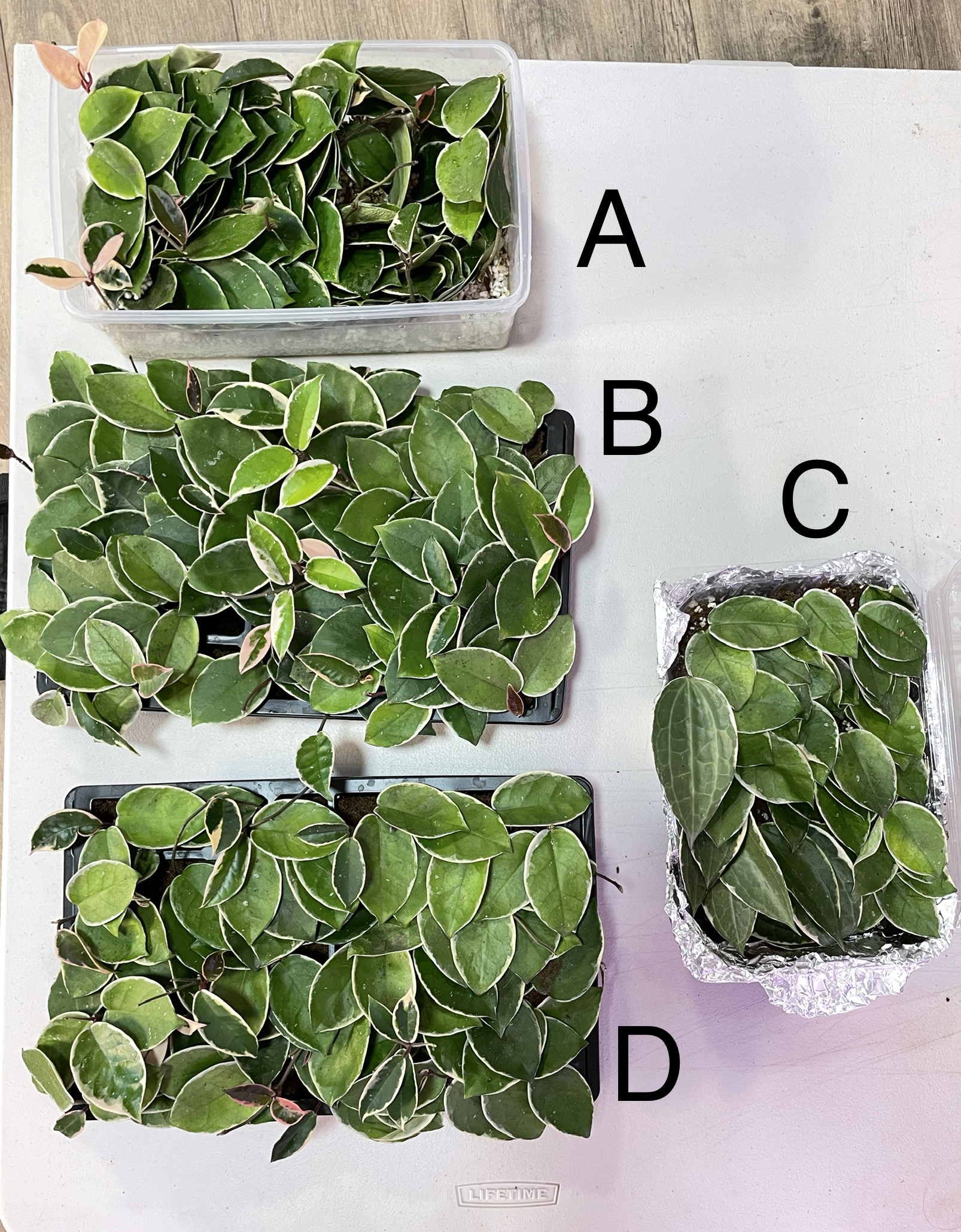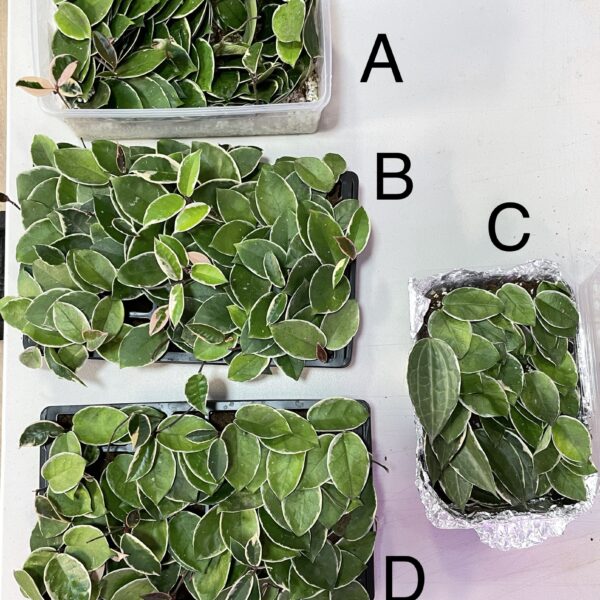 Hoya Carnosa Krimson Queen Box D
$69.99
Actively growing Hoya cuttings and fully rooted, ready to be repotted in a larger planter or many smaller pots. This specific box was grown with perlite only. The box should have a minimum of 50 cuttings with two leaves and some larger cuttings growing more leaves.
If you need more photos or information please reach out to my email greenthumbvictoria@gmail.com or to my instagram @ruleofgreenthumb
Care guide:
Moderate amount of light. They can live near a window or under grow lights.
Water when they are completely dry .
They do best with temperatures between 55-60°F or higher.
Just over 40% humidity at home.
Fertilize once a month, during growth periods (warmer season).
The plant can easily be separated to re pot/ gift/ sell. 
Out of stock